Make the most out of your next mile!
We solve problems that aging causes to individuals, organisations and societies.
Within the next ten years more than 100 million people will retire in globally. The crucial time period is a challenge but also a great opportunity for societies and companies.
Nextmile™ aims to bring a solution for the societal challenge by concentrating on individual employees and their needs.
Nextmile™ provides a guide and supportin life change preparation by which
Companies develop their age management

People retiring gain sufficient control of their life in a turning point

Careers are lengthened and people's health improved
Nextmile

™ online course guides in late career preparing retirement.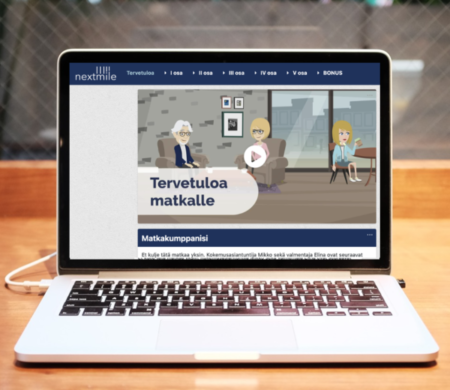 Nearly 500 senior employees has participated Nextmile online course.
"We are trained for many changes, but I haven't heard from anyone that have been involved something like Nextmile!"
"Nextmile helps me understand how much life will change at the time of retirement. Now I still have time to plan things and make such changes that we can cope with retirement age and beyond."
If interested contact antti (a) nextmile.fi
Competitive Advantage with Senior Experts
We make local expertise globally accessible
Konkari.com is a service to connect experienced business professionals and companies that want to utilise their expertise on project basis or more permanently.
We welcome professionals & companies from international backgrounds, but can currently offer self registration only in Finnish.
Contact us if you are interested. Click HERE to visit the page.