Aging Workforce – Creating Culture of Mentors and Advisors
Within the next ten years 65 million people will retire in Europe. The crucial time period is a challenge but also a great opportunity for societies and companies.
Nextmile™ aims to bring a solution for the societal challenge by concentrating on individual employees and their needs.
Nextmile™ provides a method and process by which
Companies develop their age management

People retiring gain sufficient control of their life in a turning point

Careers are lengthened and people's health improved
Nextmile

™ process includes
Personal coaching-sessions in which an employee is guided to identify and adhere to his/her personal values and dreams.
Profile of the employee and his/her long-term plans.
Meaningful interaction between the employee and the employer.
Intellectual capital management plan
Specialist services for individual needs (e.g. concerning health, business, legal issues, living)
Optional "Tool box"- training for managers.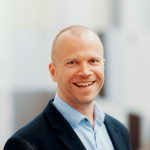 ANTTI HARJUOJA
Antti is in charge of our service development. Contact him if you have any questions about the service or collaboration opportunities.
+358 50 5714011
antti@nextmile.fi